Primary DT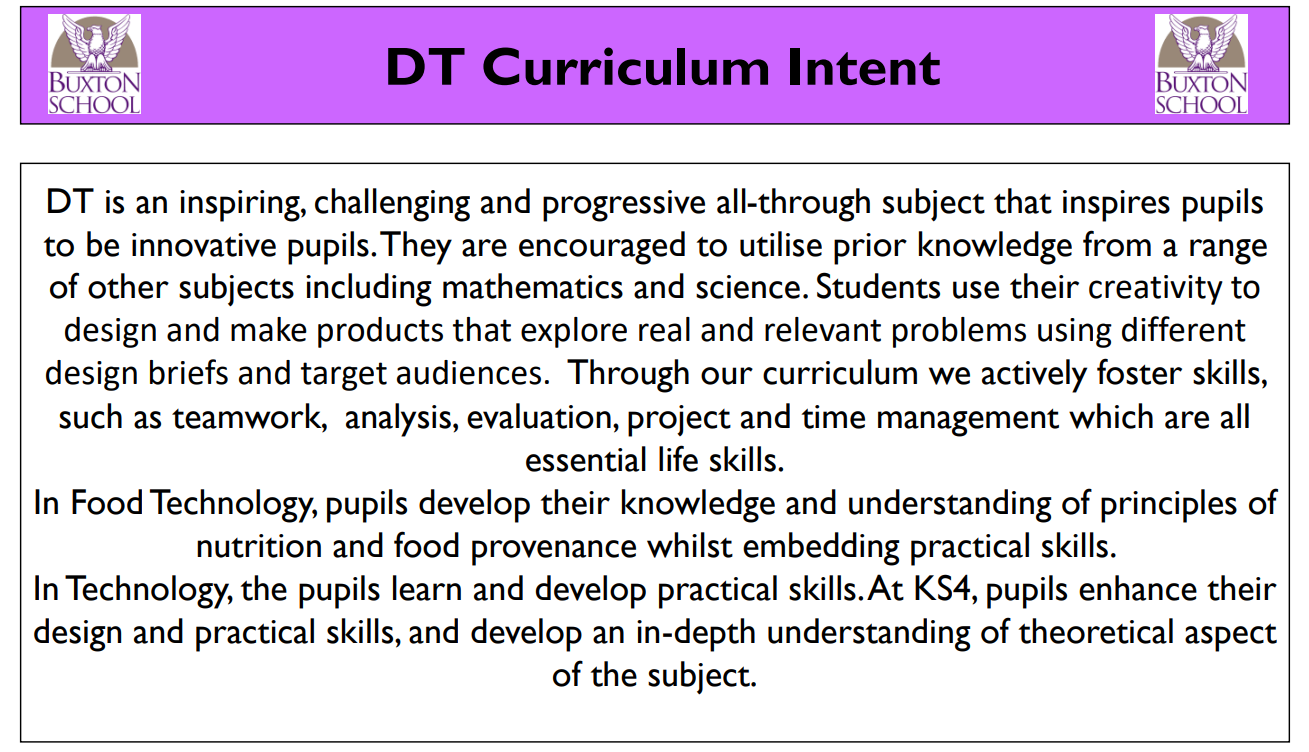 At Buxton School, our primary goal in Design and Technology (DT) is to inspire and foster creativity in our students while building upon the skills they acquire throughout their primary education. We encourage pupils to design and create products that address real and relevant problems within various contexts, considering the needs and wants of their target audiences.
Our DT curriculum draws upon knowledge from a range of subjects, including mathematics, science, computing, and art. By integrating these disciplines, students gain a more comprehensive understanding of the essential DT skills. We also actively promote the development of valuable life skills, such as teamwork, analysis, evaluation, project management, and time management.
In Food Technology, our curriculum equips pupils with knowledge and understanding of nutrition principles and food provenance, while simultaneously honing their practical skills. As a result, our students become well-rounded individuals with a strong foundation in Design and Technology, prepared to tackle real-world challenges with creativity and confidence.