Primary Computing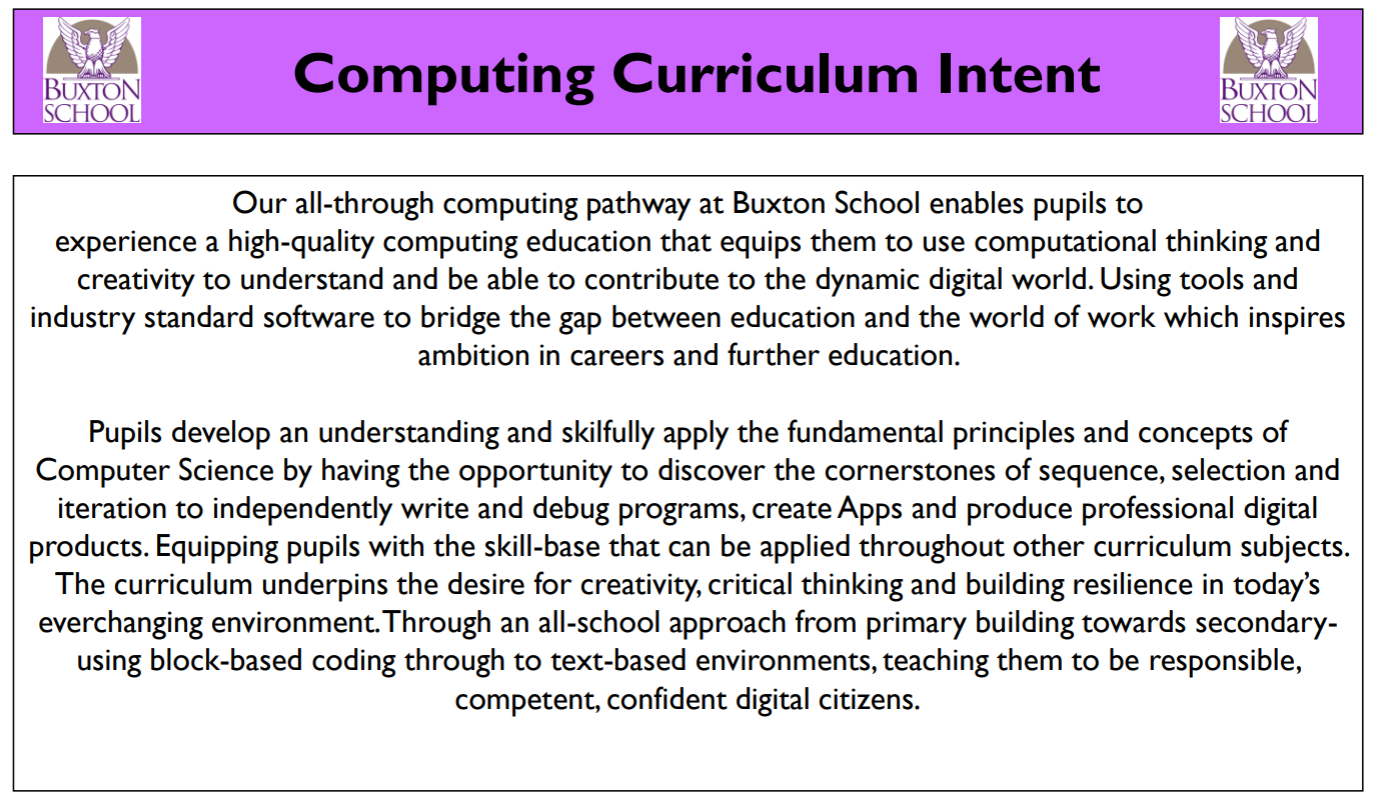 At Buxton School, we utilise the National Centre for Computing Education (NCCE)'s 'Teach Computing' scheme of work to provide a comprehensive computing curriculum, equipping our students with essential digital skills and knowledge. Our curriculum offers students exposure to a diverse array of digital tools and technologies, enabling them to develop ideas and participate in interactive activities. These activities help students build core skills, such as communication, collaboration, creativity, presentation, and self-evaluation.
Our goal is to enable children to become digitally literate and fully engage with modern culture by gaining a deep understanding of computing principles. We focus on teaching students about computer systems, programming, and digital technologies, ensuring they can apply these concepts in various contexts.
Key topics covered in our computing curriculum include:
Online safety and digital citizenship

Understanding algorithms through off-computer activities
Programming physical and virtual toys

Creating, manipulating, and storing digital content

Developing computer games and mobile apps

Web-based research and content creation using HTML
Alongside dedicated computing sessions, we also embed information technology into other curriculum areas, such as mathematics, English, science, geography, history, and art. This integrated approach allows students to apply their computing knowledge and skills across various subjects, promoting a deeper understanding of digital technologies.
At Buxton School, we inspire our students to become digital creators rather than passive consumers, developing computational thinking skills that empower them to design and create their own digital content throughout their primary education.
PRIMARY_COMPUTING_OVERVIEW.pdf