Primary PE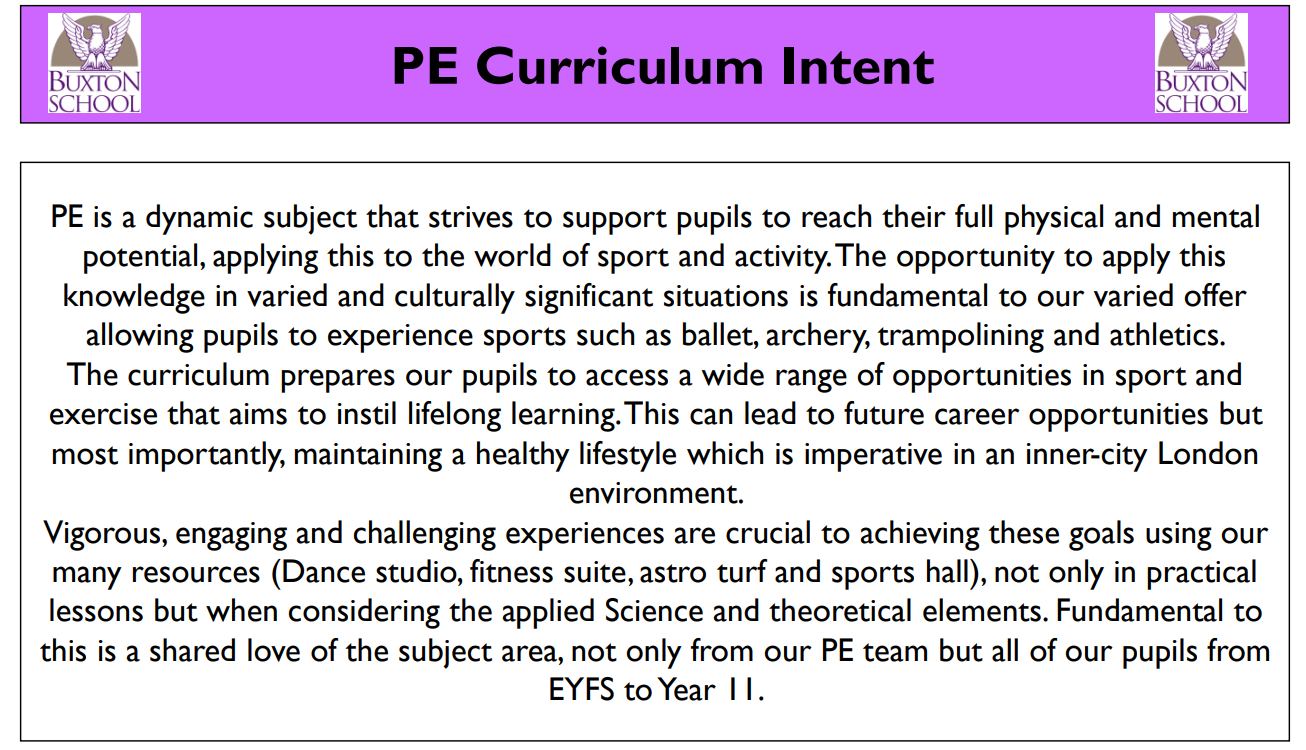 At Buxton School, our comprehensive Primary Physical Education (PE) programme, delivered by specialist staff, caters to students from Year 1 through to Year 6. We recognise the importance of physical activity as part of a healthy lifestyle and the numerous social, physical, and mental benefits that a strong PE curriculum can provide.
We follow the innovative REAL PE scheme of work, which prioritises the development of Fundamental Movement Skills over a traditional list of sports and games. This approach encompasses agility, balance, coordination, inclusive competition, and a wide range of essential holistic skills. Our dedicated PE team is committed to ensuring that students understand the equal importance of personal, social, and team working skills.
Progression is monitored throughout the school, with students actively involved in self-assessment and analysis of their own skills. They are encouraged to identify the next steps for their development. Each term, Key Stage 2 students participate in competitions based on dance, sport, or gymnastics, fostering a healthy sense of competition and teamwork.
Throughout the year, our staff accompany students to various sporting events where they compete against other schools from across the borough. Additionally, we offer a range of after-school clubs covering diverse sports and activities, further promoting an active and healthy lifestyle among our students.