GCSE Geography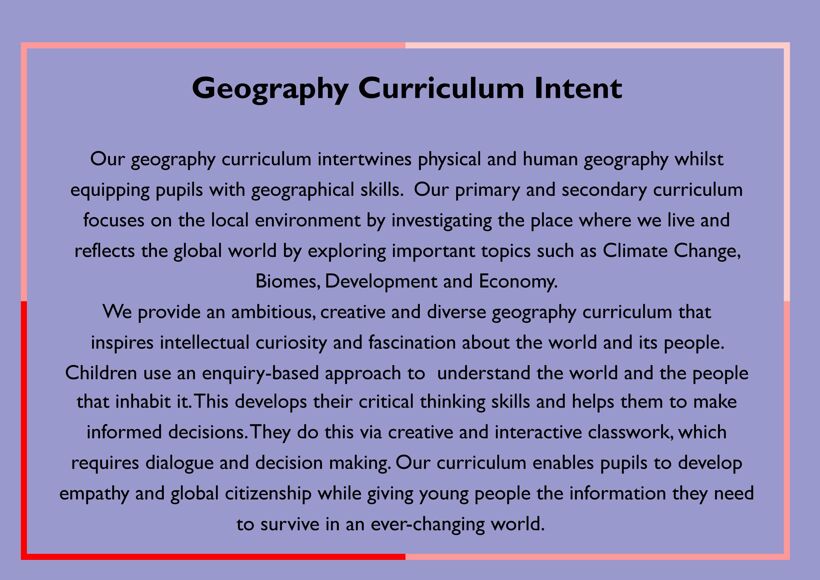 Course Overview
GCSE Geography students understand what is really going on in the world. By using the latest in ICT technology, and by studying events from all around the world as they happen, students will be switched on and in tune with global events.
GCSE Students follow the AQA Specification.
What will I need to succeed?
The most important aspect is that you are interested in the world around you. If you are keen to discover more about people across the world and want to learn about how the planet can sustain itself in the future, then this may be the GCSE for you. Geography is now 100% exam based and candidates will need to able to understand complex questions, maps and resources. The required reading age of the examinations is 16 and candidates must be able to develop their ideas and points during extended writing tasks. It also offers the opportunity for fieldwork so you should be an independent learner.
Subject Content
The course is divided into 3 papers with the following sections: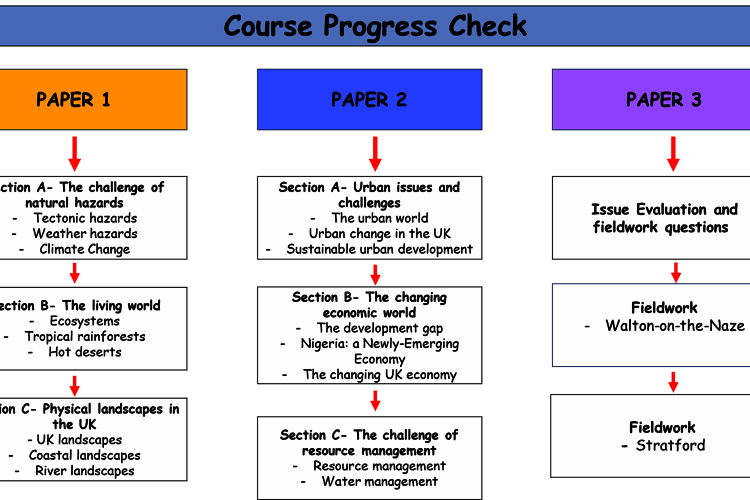 Paper one: Living with the physical environment
Paper two: Challenges in the human environment
Paper three: Geographical applications
Expected Assessment Requirements
There are three written examinations:
Paper 1: 35% of total GCSE
Paper 2: 35% of total GCSE
Paper 3: 30% of total GCSE
Geographical Skills and Challenges
Get up to speed with a wide range of exciting and challenging skills. From map reading and the latest ICT skills, to looking at the many challenges faced by our planet today.
The Natural Environment
From the mighty Amazon and the beaches of Hawaii, to great tectonic landscape, the natural environment shapes our world. Find out how this happens and how people deal with flooding, coastal change and natural disasters all over the world.
The Human World
We look at changes in urban areas from the mean streets of Rio to the estates of Leytonstone. Understand why some areas are better than other and why different groups of people live in different parts of cities.
What links Nike, Ford and Coca-Cola? All these brands have a real impact on the development of countries and the wealth of people. Find out how the UK job scene is changing and get prepared.
Geographical Applications and Fieldwork (Paper 3)
A critical part of Geography is Fieldwork and your child will be able to investigate a human and a physical environment during their course, The Geographical Application paper which covers all of the above areas and a decision-making task is designed to give students an insight into the decisions taken by government and planners that affect the environment and the lives of people around the world. There are also sections of the assessment where pupils are asked to reflect on the fieldwork investigations they have taken part in.