History
"History gives answers only to those who know how to ask questions"- Hajo Holborn
Course Overview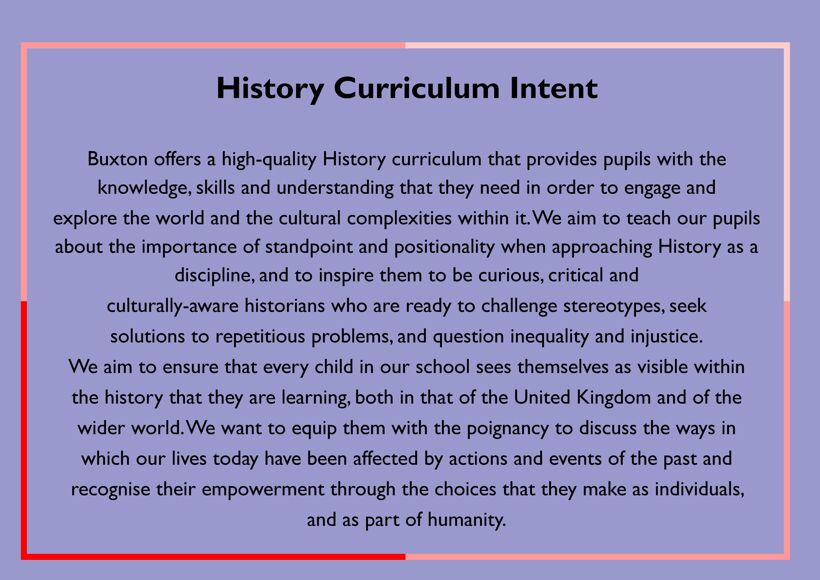 To truly understand History, you need to be able to understand yourselves; the inner workings of your past and the reasons that small decisions can often lead to big change in the world. Want to understand why so many read "fake news" tabloids like the Sun every day and how Brexit was allowed to happen? Then you must understand how the events of recent and distant history have shaped this country, Europe and the world – GCSE History is the best place in the curriculum to be able to do this. But be warned! History is not for the faint-hearted. Reading, writing and critical thinking are essential requirements for studying this topic.
What we learn about:
At GCSE students study the EDEXCEL syllabus 9-1 (1H10), consisting of 3 main units which are exam-based.
Join us as we learn about some of the reasons for the most destructive war the world has ever seen and how Populist governments can quickly turn into a nightmare for minorities through our study of Germany in the inter-war years. Take a long walk around our backyard in East London and discover how the crime, punishment and policing system was developed… Argue your way through the mammoth struggle between Capitalism and Communism during the second half of the 20th century and discover how it still taints our world today… Discover what really happened when Henry broke away from the Roman Catholic Church and whether or not we should really remember him for his six wives.
Course breakdown
Unit Code
Topic
GCSE % Marks
Time (hrs)
1H10/10
Crime and Punishment from c. 1000 – present.
30%
52
1.15

1H10/B3

1H10/

P4

Henry VIII and his Ministers 1509 – 40
40%
64
1.45
Superpower Relations and the Cold War 1941-1991
1H10/31
Weimar and Nazi Germany 1918-1939
30%
52
1.20
All examinations are linear and students will sit their exams at end of Year 11.